Looking to get your interiors design project published? Speak the language of the magazine editors!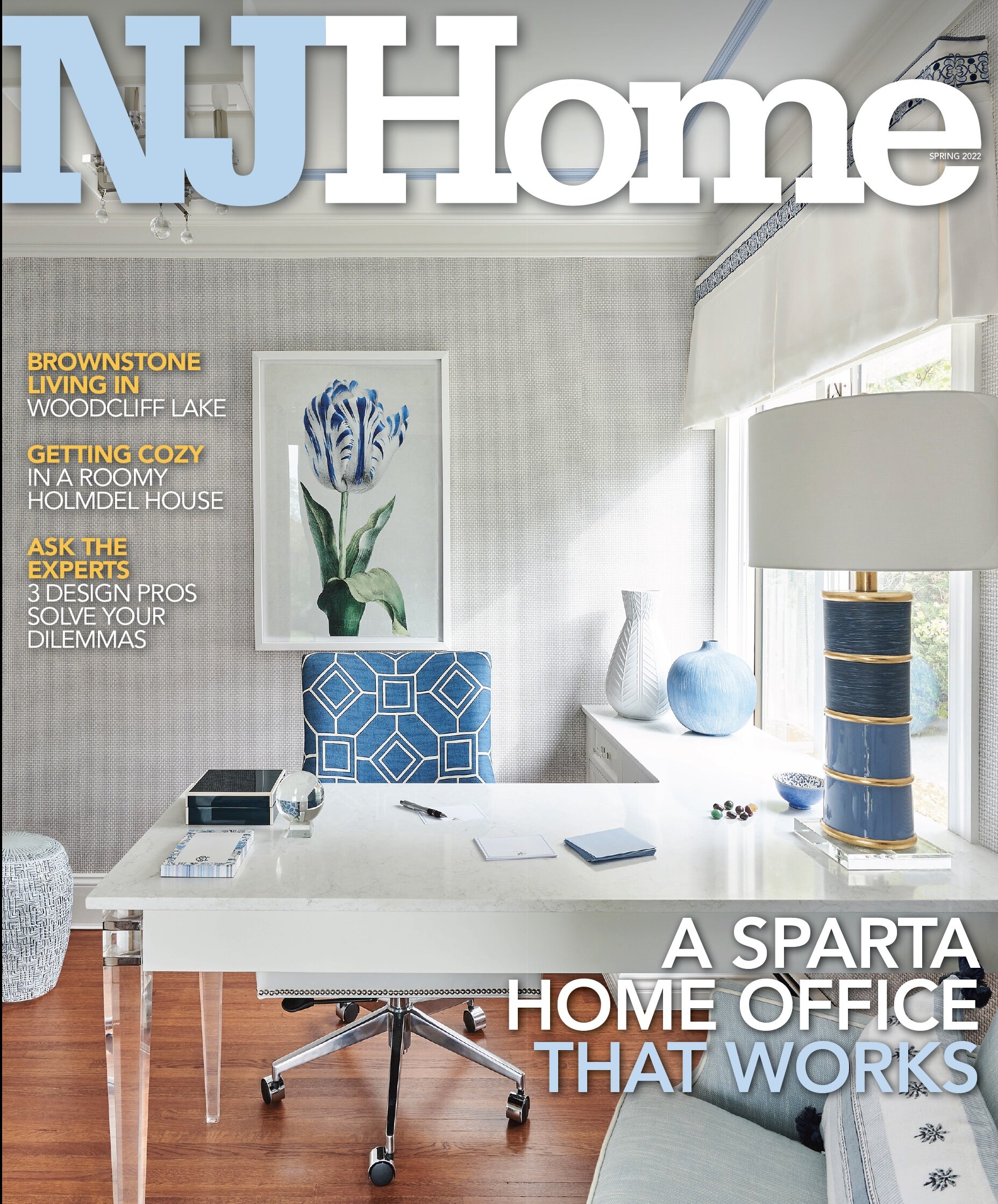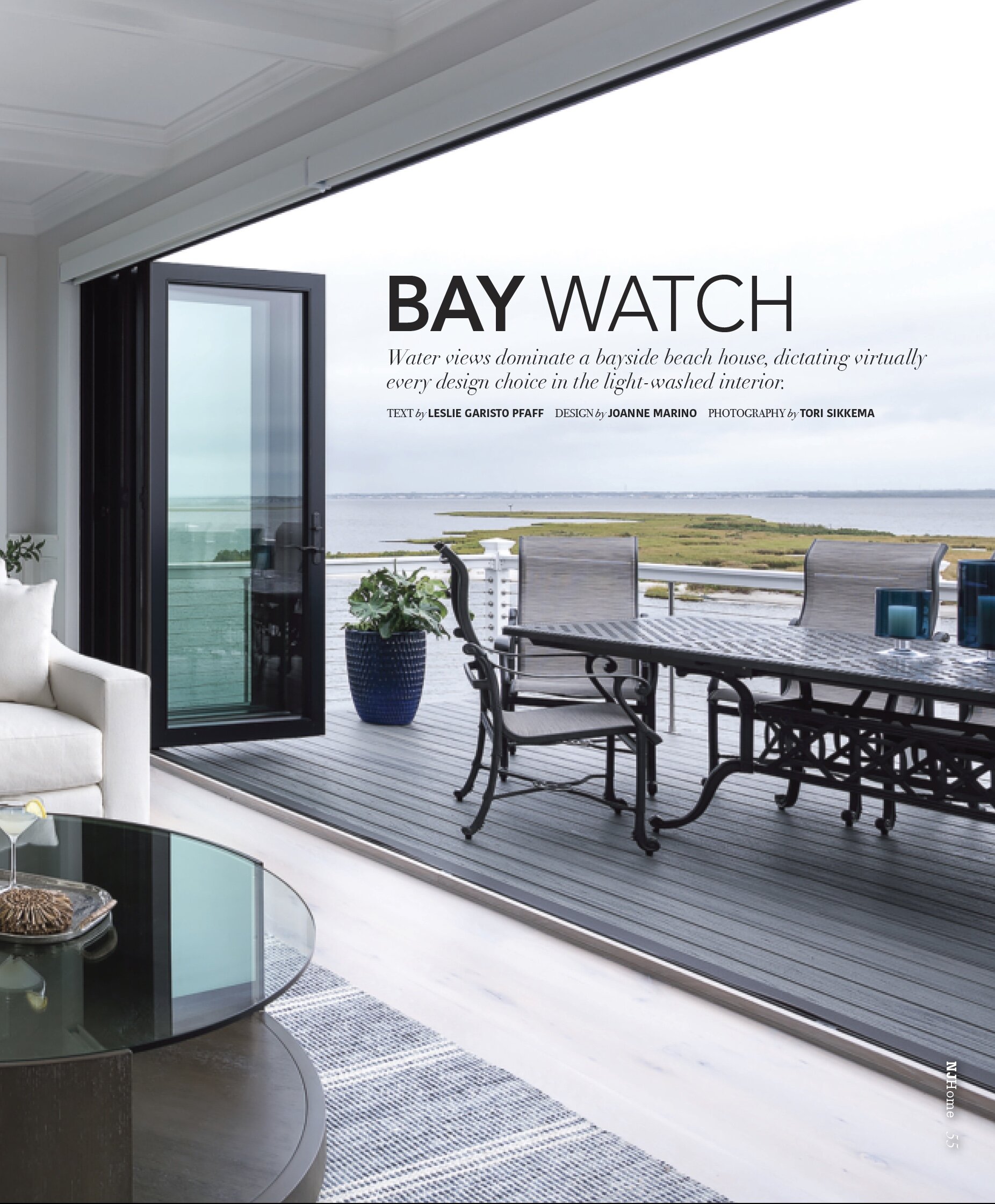 If you are looking to get your interiors design project published, there is nothing better than making sure you speak the language of the magazine editors. What does this mean? If they are looking to publish for their summer issue, then it's up to you to style the home for summer to appeal to them. Yes, even if you shoot in winter, you should style for summer if that is when you want to be published. This will allow the editor to quickly visualize your submission in their magazine, which means you get published! 
Let's talk about some easy ways to style your interiors home design project, what props to bring to the shoot, and how you can make your magazine submission summer-ready…
1. Pick a color palette. 
Each project has its vibe and should have its color palette. Look at the design elements you have included in the home and pull from those to create a color palette for your shoot.
For example, if you have used dark blue paint on the cabinets, in the tile, on the walls, and in the fabrics throughout the home, then a blue color palette for your props may work best for the home. Stick with one color palette throughout the house so it all ties together in a magazine spread. Almost any color palette can include fresh green plants or white flowers. If your palette is blue, you may not find many blue plants, but you can look for blue pillows, throws, books, candles, plates, towels, etc., while the plants are in the green and white palette.
Speaking of flowers, I added this stunning flower tray by @mcgeeandco to my collection of props. Sometimes the best props come from the heart and home. My mom had a flower tray like this in her home, and I always wished I had hers. Now I have my own, and it is antiqued, sturdy, and feels like home to me. I love sharing my finds with my clients on interior photography shoots. Link to where they can buy the rattan gardening tray: 
2. Know your story and add vignettes to tell the story. 
Magazine editors want to know the story behind the project. 
As you plan your shoot and your styling, think about the story behind the project. Who is the client, and what elements can you bring in to tell the story of who they are? Think about how you can pull together a few props in different home parts to disclose how they use the space and why you designed that area for the client.
For your summer submission, it's essential to think about how someone would use the home in summer. Would they have flowers on the counter or table? Would they have fresh produce in the kitchen?
One of my favorite props to include in a summer session is a go-bag by the front door. The bag can be combined with a book, a hat, and even a towel or lightweight blanket to show that the client is ready to embrace summer and get out in the sunshine.
3. Think about how you can make the home feel warm and welcoming but still focus on the design. 
In other words, what would you put out if you were about to have guests come over and enter your home? 
Would you have a tray of cheese and crackers? Maybe some candles in the bathroom with a lovely hand towel? Can you add a throw blanket in the bedroom or living room to give a cozy vibe? 
4. Don't forget the exterior. 
Summer is all about gathering outside, so it's important to remember to style and photograph an outdoor area. 
Add signs of life and color with organic elements like plants. Watering cans, outdoor decor, and gourmet foods make great props for outside. Think, if I had a few friends over for a lovely afternoon on the deck, what would I have for them? Make it elevated to impress (even if you and your friends are casual). 
I love to shop local! Local stores often have unique finds that add more character to your session. I love @sicklesmarket in Rumson, New Jersey, right down the road from me. They have an incredible selection of flowers, plants, decor, and gourmet food. Where can you find these elements? 
When I am styling, collaborating with the client is essential to ensure we are on the same page. I want to be sure that the story I am telling resonates with the client. Since the space was designed for them, I like to go over this at the walk-through if I need to make adjustments to the prop list to make the client happy. 
When it comes to styling your project, keep the story in mind and the style of the magazine you want to be published in. I hope this will help you have amazing shoots in the future. Remember, I offer styling services with my interiors photography. Contact me for more info on how I can not only take care of the styling and photography but submit to publications for you! More on this later!!